CLANG, CLANG. THUD!
Add in some heavy breathing and squeaky sneakers, and you've got yourself a gym. Exercising has been proven to improve mental, physical, emotional health, and more according to many articles including one by
Mayo Clinic.
The benefits vary based on many factors including age but what's the underlying message?
Exercise is good for you
.
Having a membership to a gym near you is one way to stay motivated. If you're paying for it, you might as well use it. Winter is a prime time to stay active. I don't know about you but I'm guilty of choosing pizza and a Doctor Who marathon over a salad and Pilates class; especially in the Winter!
The Spring and Summer months provide warm weather that you're willing to go out in but what about those 90 + degree days? You can break a sweat from opening your front door!
These are a few reasons why gyms are so popular to those who have committed to a healthy lifestyle.
What if I told you can you drop the rubber, windex, and stranger's b.o. smells? What if I told you that it's possible to get a full body work out for absolutely free? I have a feeling you know exactly where I'm going with this --
GO OUTSIDE!
Here are some simple exercising ideas that are great all year round:
Walking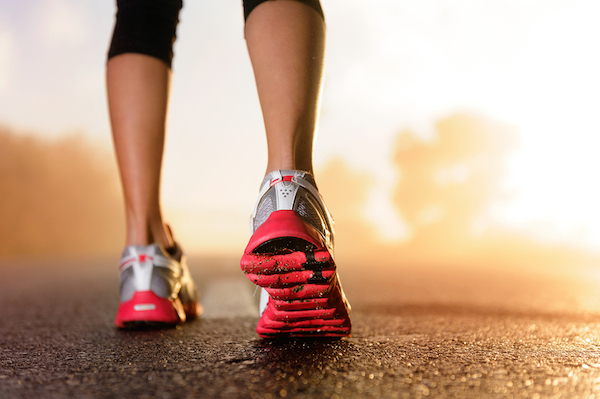 This is a great exercise for those looking to get out but not necessarily break a sweat. When dressing accordingly to the seasons, walking is a year-round option.
Hiking
This activity offers the pleasure of exploring the outdoors. Similar to walking, this is a simple exercise depending on the trail you choose. Beginners might try hiking on trails with a small incline. Other may choose the beaten path of steep hills, rocks, twists, and turns. Rain or shine, this is an exercise that will get your blood pumping year-round.
Biking
This is another activity that varies based on experience and trail.
The C & O Canal
offers plenty of miles with low incline for those looking to get in a nice workout and explore. Other trails may offer a more incline, similar to a hiking trail. In the winter, conditions may become slippery but that's no need for alarm. Many people dress accordingly (reflected vests included) and bike on less frequently used roads that have are cleared up from recent snow. With caution and preparation, this exercise will get your cardio and leg exercise in for the day.
Next are some ideas that may have a have cost but you can't put a price on
memories.
The Aerial Adventure Park
Located close to our office, this park is suited to provide a great workout year-round. 9 challenging courses and over 108 elements including tight ropes, zip lines, rock walls, net rope ladders, and more will take the crown over your gym routine.
Each course has several obstacles and challenges that will exercise muscles that the machines can't quite reach, including your brain! Each course is designed to adhere to different levels of experience with color coding similar to a ski resort. One children's course ("Chicken Little's"), 2
yellow/orange
("Canary Lane" & "Finches Flight"), 3
green
("Hummingbird Hollow", "Crow's Nest", and "Woody's Wander"), 2
blue
("Blue Jay Way" and "Blue Heron Boulevard"), and 1
black
course ("Raven's Roost").
If you're looking for a challenge, this is the place to get it! This park is rated at a medium - high fitness level.
In the Summer, reserving your spot for a 2 or 4 hour climb in the Adventure Park is generally no hassle. In the Fall, Winter, and early Spring, we may need a minimum of 4 - 10 guests to open the park.
Rather than paying for every visit, you can get a
season pass!
We offer individual, couple, and family passes that can replace or coincide with your gym membership.
The Zip Line Canopy Tour
For 2 - 3 hours you can soar through the canopy! More for views and thrills, this trip offers 8 zips, 2 bridges (one net rope and the other wood plank), 4 1/2 ladders, and lots of fun.
From Entrance Rock to the rappel at tower 7, you'll leave feeling accomplished and confident.
As you travel along the Potomac River, you'll catch views of the many wild life species that make their call Harpers Ferry home. From Tower 3, you can even see
The Hilltop House!
Built in 1888, this building offer insight on just how much history is in Harpers Ferry.
This trip is rated at a low-medium fitness level. For those of you who are searching for an outdoor work out with adrenaline but less sweat, check out the
Canopy Tour!
Keep in mind that it's totally okay to switch out year-round activities for those only available in certain seasons. Snowboarding, White Water Rafting, Kayaking, and Tubing also make for great outdoor activities to name a few!
See you out there!
Melanie W.